Acquisition expands Craft&Crew Corp.'s network of agencies to include website maintenance and Drupal development.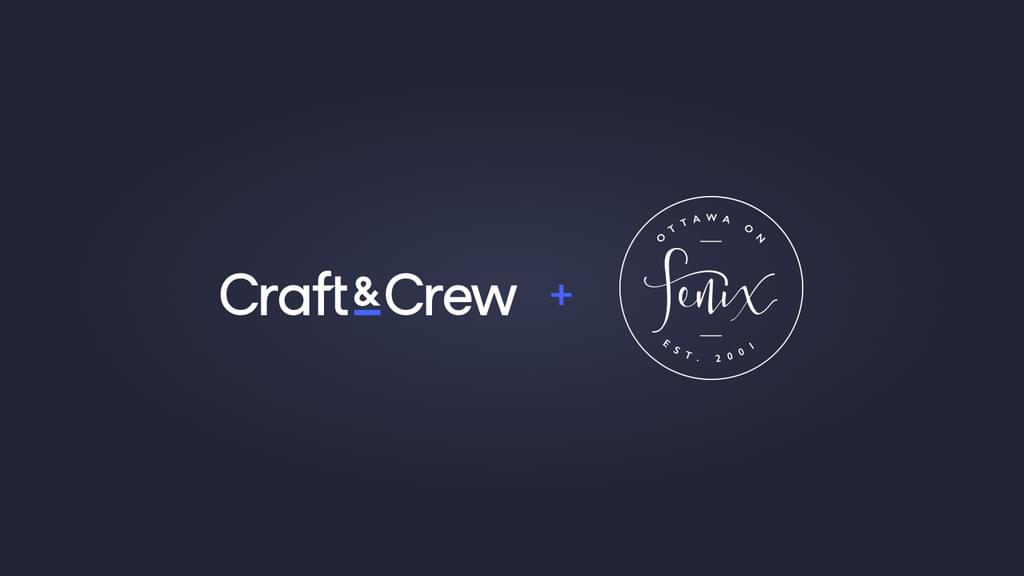 Ottawa, Canada - June 13, 2023
Craft&Crew Corp. is a network of marketing and media agencies that includes Craft&Crew, a website production agency, Media Propulsion Laboratory, a media buying and planning brokerage, Simple Story Videos, a video production agency, and now Fenix Solutions, a web development and maintenance agency with deep expertise in the Drupal content management system (CMS). This acquisition follows a period of growth and expansion for Craft&Crew Corp, which has seen the team grow to more than 50 individuals.
Through this acquisition, Fenix will continue to operate as an independent agency and will continue to support its roster of exceptional clients. This acquisition will also support the growth of Fenix's website maintenance and support service, filling a gap in the marketplace for clients who seek dedicated and expert maintenance needs for their websites. "We are thrilled to welcome Fenix to our network of agencies," says Dave Hale, CEO, Craft&Crew Corp. "Providing a depth of expertise in Drupal and website maintenance and support perfectly complements our other service offerings, allowing our clients and partners the opportunity to work with craft experts across the spectrum of website services."
"Fenix' founder and CEO, Jennifer MacKinnon, was one of the first agency owners I was introduced to when we launched our business (known originally as Soshal) more than a dozen years ago,'' continues Mr. Hale. "From day one she was incredibly welcoming and willing to help provide guidance and mentorship. Over the years, we have collaborated on various projects, and I have a tremendous amount of respect and admiration for what Jennifer has built and the team she has built it with. It is truly an honour to take over the leadership of the projects, client roster, and team that have been built under Fenix moving forward."
"The addition of Fenix to the Craft&Crew suite of companies is a natural fit. I have the utmost respect for Dave and his team and what they have built. Their vision for a network of world-class, enterprise level companies located in Ottawa - but serving the world - is impressive. Dave is a trailblazer and a force of nature. His natural leadership, passion for building and growing businesses, and procuring and developing a world-class team are key reasons why this acquisition was the right fit for both of us," adds Jennifer MacKinnon.
Craft&Crew's clients will benefit from Fenix's capabilities and expertise with Drupal, as well as a robust website support and maintenance program for Drupal and across other content management systems. Fenix's existing clients will now have access to Craft&Crew's deep bench of website production process, user experience strategy, user interface design, and digital marketing services.
Founded in 2001, Fenix Solutions offers web strategy and technical solutions to its clients, which include; Nokia, Kinaxis, Payments Canada, and St. John Ambulance. In 2021, Fenix Solutions' CEO, Jennifer McKinnon, was named Ottawa's Businesswoman of the Year.
Media Contact
Dave Hale, CEO
613-323-4253 | dave.hale@craftandcrew.ca